Sacramento music giant and mega-talent Robert Brookins passed away last week in Sacramento. I counted Robert as a colleague and a mentor and his passing is a great loss to his friends and family, the community of Sacramento and to the music business in general.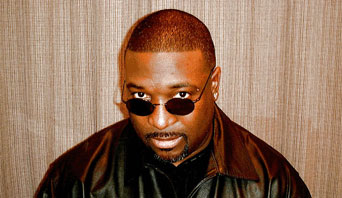 Here's a report from the EUR Web.
Robert's credits included work with Earth Wind & Fire, George Duke, The Stanley Clarke Band, The Clark/Duke Project, Stephanie Mills, Ramsey Lewis, Jeffrey Osborne and many other top artists in the business.
On a more personal note, Robert was a stellar musician who was always positive and encouraging, and a lot of fun to be around. I had been a fan of Robert's since I was in junior high, and when I finally met him – when "Our Lives" was in heavy rotation in Los Angeles in the late '80s – he was super cool – letting us roll around LA with him all V.I.P. style. LOL!
I met one of my best friends and another musical mentor Brian Alexander Morgan, through Rob in 1988 and I will never forget finally getting the opportunity to sing with Robert 6 years ago at the 40th Anniversary Observer Gala. He worked up a great arrangement of my song "Hold On" and we sang "Ain't No Stoppin' Us" as the closing number for the gala.
Here's a video of Rob performing a single off his solo album "Our Lives". This was the jam! Rest In Peace Robeezi!